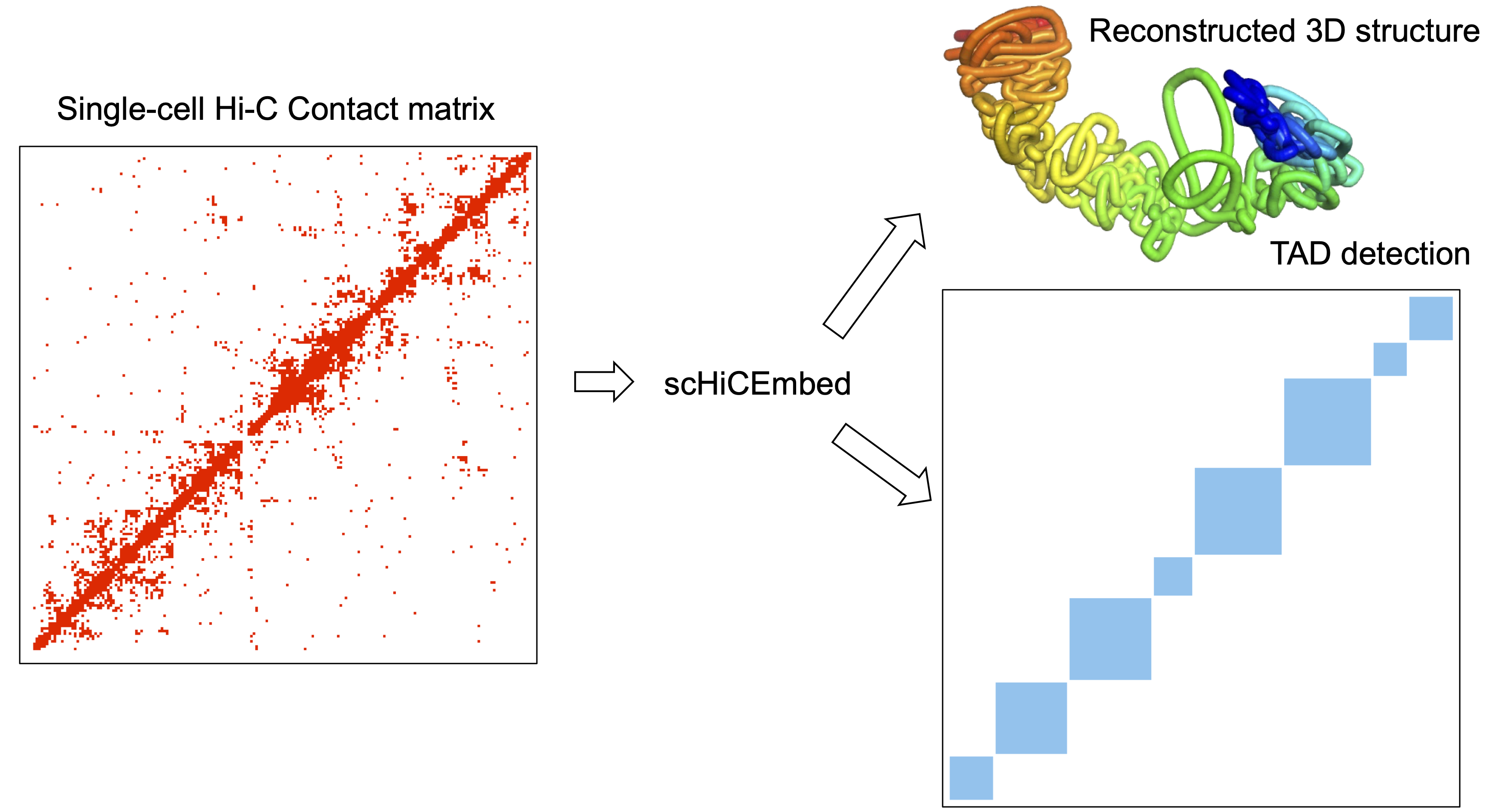 scHiCEmbed
---
scHiCEmbed is a bin-specific embedding method for single-cell Hi-C contact matrices. It uses graph auto-encoders for embedding raw or scHiCluster-imputed single-cell Hi-C matrices. The embedding/latent matrices are used to model 3D genome and detect topologically associating domains (TADs) of individual cells.
Download
---
scHiCEmbed package can be downloaded here (24M).
Reference
---
Tong Liu and Zheng Wang. scHiCEmbed: Bin-Specific Embeddings of Single-Cell Hi-C Data Using Graph Auto-Encoders. Genes, 2022, 13(6):1048.
Contact
---
For any questions or suggestions, please contact:
Dr. Zheng Wang
Department of Computer Science
University of Miami