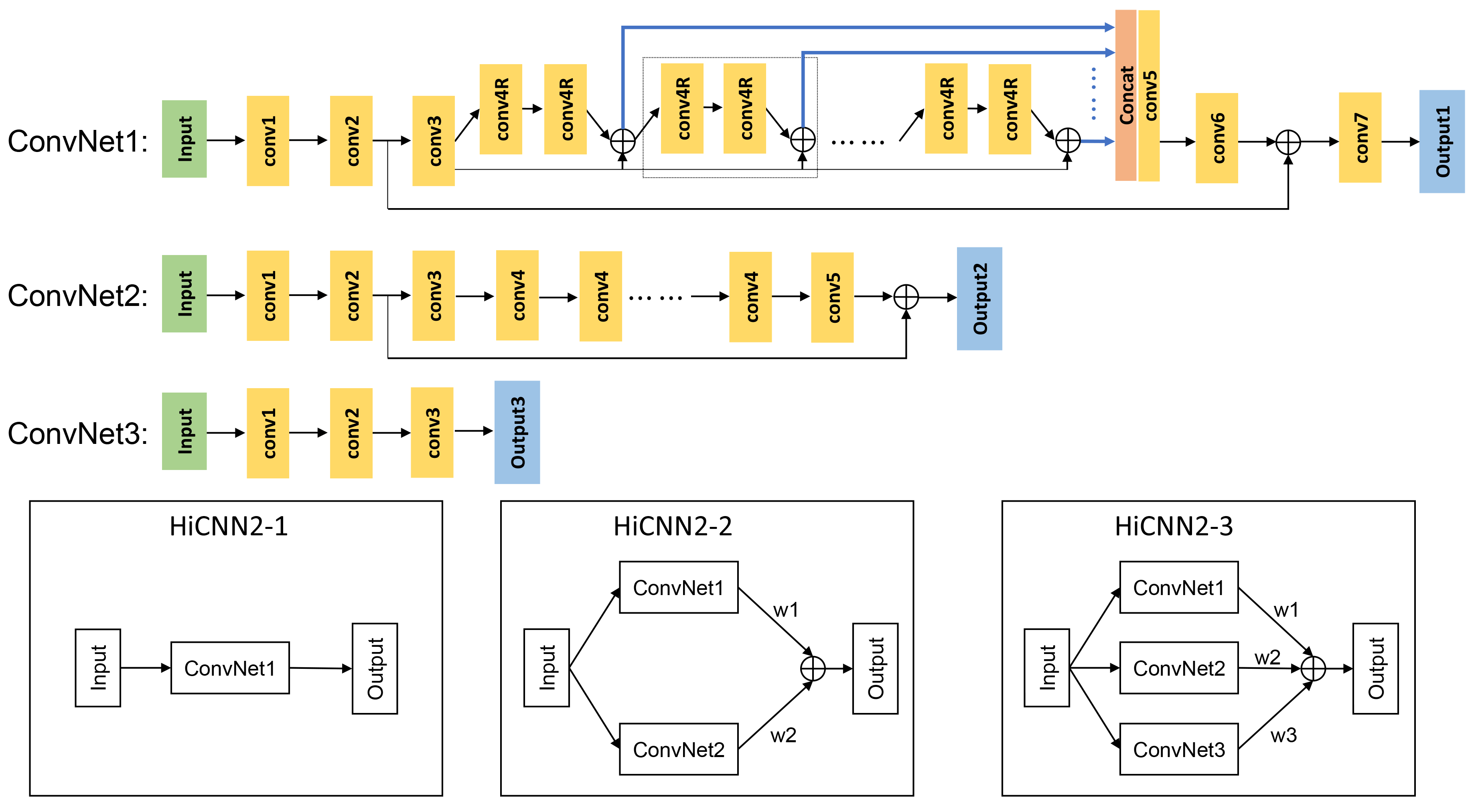 HiCNN2
---
HiCNN2 is an improved version of our previously developed tool HiCNN for enhancing resolution of Hi-C data and uses three architectures to learn the mapping between low-resolution and high-resolution Hi-C contact matrices. HiCNN2-1 uses one convolutional neural network (ConvNet1); HiCNN2-2 consists of an ensemble of two different ConvNets (ConvNet1 and ConvNet2); HiCNN2-3 uses an ensemble of three different ConvNets (ConvNet1, ConvNet2, and ConvNet3).
Download
---
Source code (Python) for HiCNN2 can be downloaded here (168M).
How to generate input files for HiCNN2 prediction from .hic files can be found here.
References
---
Tong Liu and Zheng Wang. HiCNN2: Enhancing the Resolution of Hi-C Data Using an Ensemble of Convolutional Neural Networks. Genes, 2019, 10(11):862.

Tong Liu and Zheng Wang. HiCNN: A very deep convolutional neural network to better enhance the resolution of Hi-C data. Bioinformatics, 2019, 35(21):4222-4228.
Contact
---
For any questions or suggestions, please contact:
Dr. Zheng Wang
Department of Computer Science
University of Miami